*Update* 2-21-19 $480 added to Medical fund need for glasses and someone met that need immediately. We also have added another $388 for urgent dental work for several of our kids and so that too has been added just now. Pray about helping us with our Medical bills budget that you can see has grown greatly over time as we have spent much more than taken in for these important needs and have run up some debt...but needs keep coming. If we can at least get another $338 we can keep from building more debt.
In Kenya, Africa the cost of medical care is very inexpensive as compared to western first world costs. Even so, when one is dealing with taking care of a large missionary family such as the Jeff and Stephanie Bys family, and the approximately 100 little ones entrusted into our care at AFM's Neema Mercy Home, even in Kenya costs can get way out of hand.
Unfortunately hospitals in Kenya require immediate payment to treat and then release you. Over the past year or so we have run up a credit card debt that needs to be retired soon from the various 2 to 3 hundred dollars events and some more extensive care over $1000. Will you help us at AFM not just manage this debt load, but to retire it! God bless you for giving what you can in this important way to help many young lives or our poor and orphaned children stay strong and healthy as we raise them up in Love for Christ! These are God's children; they are your children!
Baby Wayne from recent hospitalization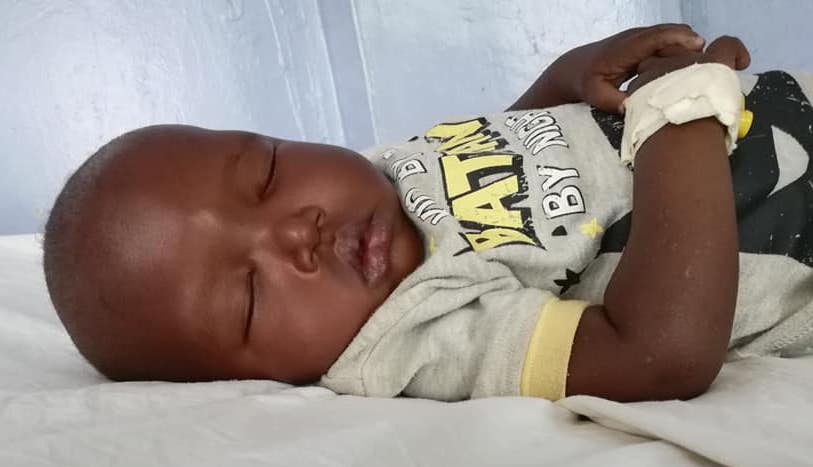 Friends,
Over the course of our short couple years both the Bys family and many of our kids we care for and many in the community around us have been in life-threatening health situations and we have diligently been at work to help many of them as God has led us, some have been certainly at death before we rescued them from disease, malnutrition and neglect. But these costs pile up and we are working hard to notify others to help us help them, but we cannot turn down those God has led us to help, so from time to time we have to pay some of these expenses with our AFM credit card, and while we have been going up and down on the debt load, it still remains, and is costing us interest money we would rather spend on caring for the needy. Can you prayerfully consider helping us retire these debts so we can do more good for the world around us? This too is a very vital ministry opportunity for you to take part in loving others well! God bless you.
- AFM President, David Shelton