Hi! I'm Jane, and I need your help to run Chicago.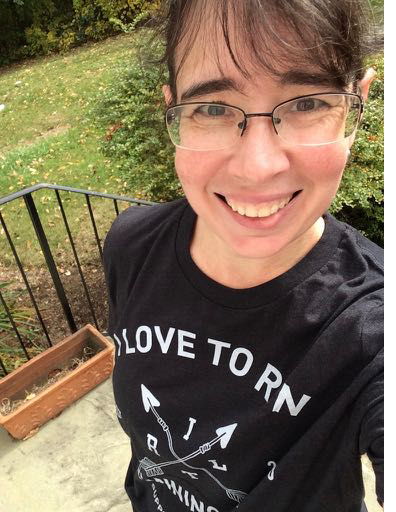 Last year I ran my first marathon, and I've been adjacent to the Mission OLA team as one of their prayer partners. They're a great cause, and I bet you'll love them too. They'll put your donation to great use for the people of inner city Chicago.

Please consider donating $26 in honor of the twenty-six-point-two miles we're going to run!
As a thank you, I'm going to raffle off a pair of handknit socks to one of my donors. Custom fitted to your size, warm, and with a little cup for your heel: handknit socks are the best, and I'll knit a pair for one person chosen at random. Every donor gets a chance, plus another chance for every $10 you donated. I know that's super mathy, but we'll figure it out. I wasn't sure how else to say thank you.
---
And now a word from our sponsors....
---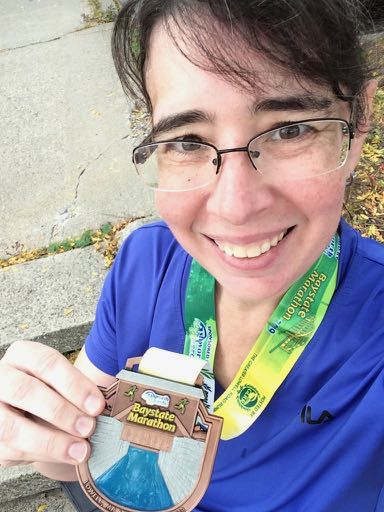 Team Mission of Our Lady of the Angels will be fundraising through the 2020 Bank of America Chicago Marathon and Shamrock Shuffle!

Mission of Our Lady of the Angels exists to provide material and spiritual support to the West Humboldt Park, Chicago- one of the most challenged neighborhoods in the United States. The Mission feeds about 1000 families a month, provides additional material and pastoral support to families, youth, and senior citizens, and, most importantly, brings the love of Christ to a neighborhood desperately in need of hope.
Funds raised from Team OLA 2020 will be used to complete the renovation & begin the programing out of the Mission's new outreach center to the poor in West Humboldt Park, Chicago. The new outreach center will provide the very needed space for the Mission's donation storage/ distribution, a handicapped accessible kitchen/ dining room, meeting space for neighborhood and retreat groups, and a 45+ bedroom retreat center for volunteers and retreat guests. We are very excited to be opening this facility in 2020!
Information about the Mission at www.missionola.com
Information about the outreach center renovation project at https://missionola.com/school.html
We need your help to complete this project! Be part of the miracle that is TEAM OLA!
The Mission is a 501(c)(3) and relies entirely on the donations of private donors.