AFM Pastor Ram Feb 19th Tibetan Gospel Mission
Pastor Ram Babu, our Nepal AFM supported minister is asking us to pray for his mission trip to the Tibetan border. In his prior mission trip in 2018, He spent time with and developed ministry relationships with 3 Tibetan Pastors & leaders and have made plans for reaching the unreached peoples of the upper Himalaya regions and Tibet. This last weekend, Ram received a call from them that they have an urgent need of about 100 Tibetan Bibles. Plus, they have invited pastor Ram to do missionary outreach work with them for 1 week. So, Coming 19th February, he will start a journey to Tibet. Plans are that during that week, he will be visiting over 7 villages sharing gospel with people who have never heard the name of Jesus! Brother Ram needs about $150 for his travels and about $600 for local Tibetan language Bibles all by Sunday February 17th! This is a very noble mission and will be worth every penny of investment for the Kingdom of Christ! Can you make a donation today to help make this happen? God bless you! Lives will be transformed for Jesus through your prayers and gifts!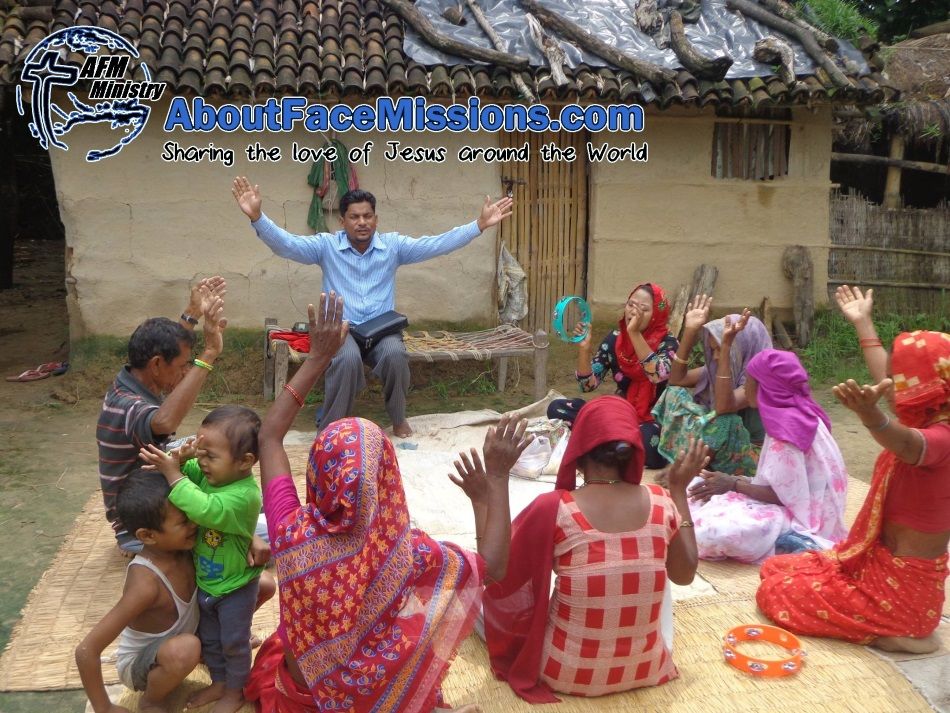 teaching Bible and worshiping with new converts in Nepal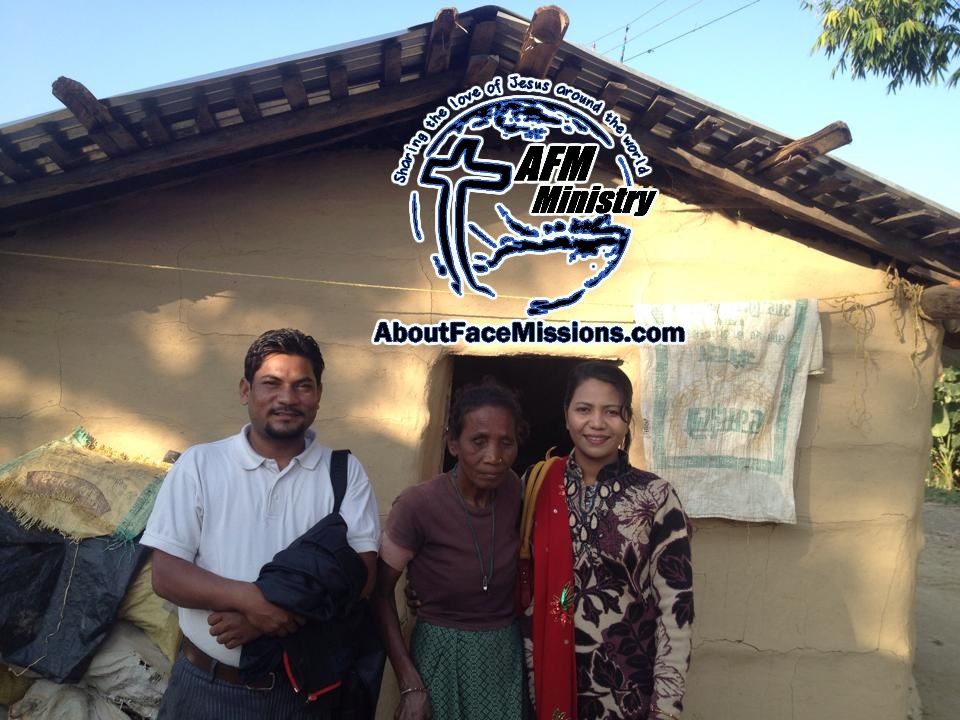 Ram with wife Maya and a blind widow they help regularly with food and needs. This man of God loves Jesus and wants all the World to know the love of God and peace with Him! Come help us in Nepal and now Tibet! God bless you!! All donations given here for this campaign go to this need. If we raise more then more Bibles will be purchased.