Together with Brother Francis (Herald Entertainment Inc.) and CatholicBrain, we are on a mission to produce the Adventure Catechism Series, an engaging animation video series that will journey kids through the entire Catechism of the Catholic Church in a revolutionary way. The series contains 38 antic videos in which Brother Francis succinctly presents Catechism Lessons in a fun and engaging manner.
Watch the Adventure Catechism "trailer" here:
So far, we have produced 5 videos which have been received enthusiastically by our young learners. Each episode costs $8,000 to produce, and our team is churning out four episodes per month. We are doing a month by month campaign each with a goal of $32,000, from now through August of 2020.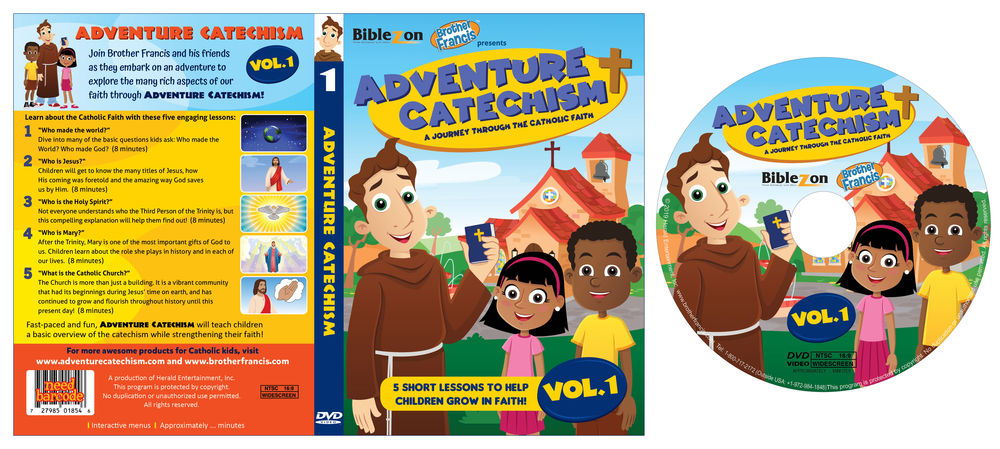 CatholicBrain.com is the online platform that delivers Catholic content for catechists and families through a subscription based model. Check it out here:
Right now, a donation of $100 or more qualifies you to win a year's subscription to all of the CatholicBrain content.
Since 2014, we have served over 15,000 Catholic individuals, 3000 families and 487 schools and parishes with our products and programs; and we are just getting started. With your help we know we can reach many more.