Please click/tap the image above to view a video about our retired Sisters!
More of our senior Sisters are "coming home" to Adrian to spend their golden years at our Dominican Life Center. They have dedicated long and fruitful lives living our mission: to seek truth, make peace, and reverence life. They have served faithfully and tirelessly in ministries of education, social justice, health care, parish service, and in many other areas.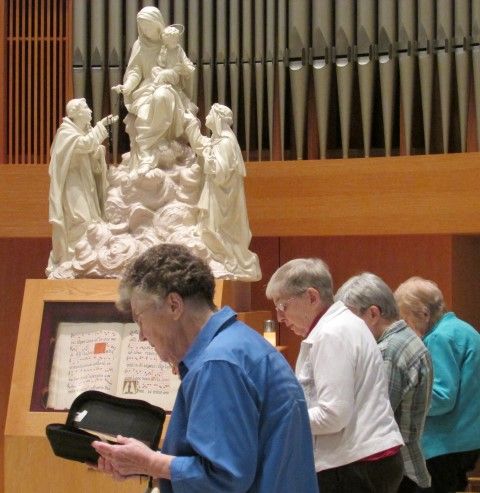 You can help to ensure these Sisters have the care they need to spend their senior
years in an atmosphere of safety, dignity, community, and love, while having
their physical, emotional and spiritual needs met. Your generosity can help in many areas:
Medical Needs: The cost of medical care and medicine has been sharply rising. As the Sisters age their need for care increases. And as more Sisters come to live at the Dominican Life Center—some with specialized needs—the cost continues to grow. Many of their needs are not sufficiently covered by insurance.
As the Sisters age, their needs continue to increase. Aging can be a difficult and scary experience, but it's much easier with the kindness of friends to rely on. Your renewed support and friendship will be a true blessing to the Sisters!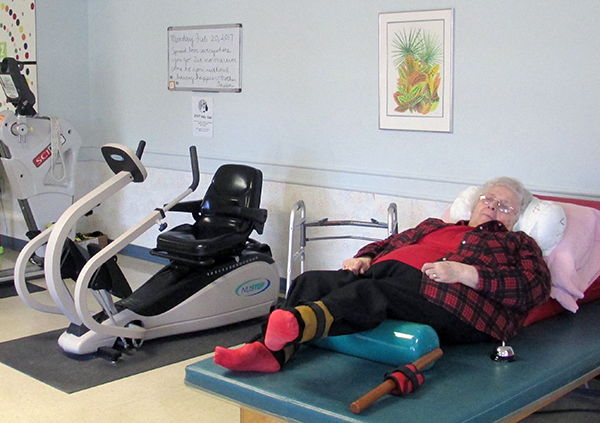 We are dedicated to providing these Sisters with the health care and living support that they need and deserve. It's important to keep in mind that just because they are now facing the challenges of aging, their ministry is not over. Our senior Sisters continue their lives of prayer and contemplation. Many perform volunteer work around the campus and in the Adrian community.
Resident Services: Our senior Sisters have "things to do and places to go," and Resident Services staff helps them with that. Sisters with limited mobility need transportation services for daily errands and medical appointments. Resident Services staff also provide the Sisters with programs for exercise, meditation, entertainment and learning.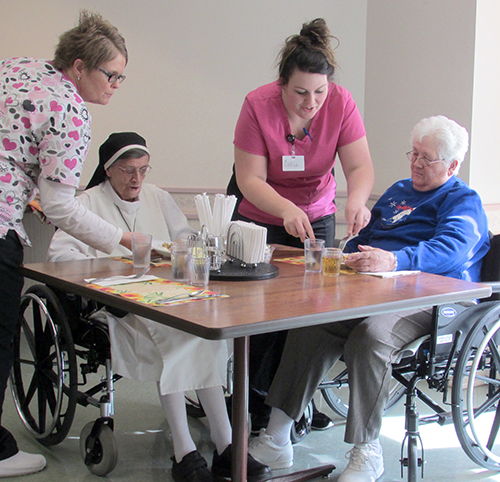 Wellness Services: We launched this program two years ago to help improve the health and quality of life of the Sisters. Each Sister has a personalized wellness program tailored for her own specific needs. Participation has been increasing steadily, as have the results; the number of accidental falls by residents has dropped by one-third.
Technology: New technologies offer opportunities to improve the safety and efficiency of the Dominican Life Center. We would like to improve our campus security and nurse alert system.
Chaplains: We have chaplains who look after the spiritual and emotional needs of the Sisters and their families.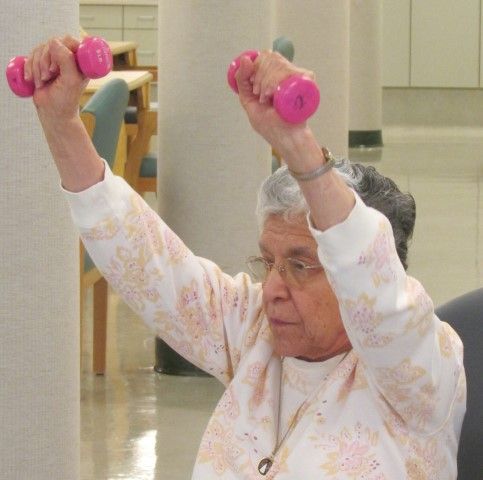 They are available to support Sisters who are experiencing transitions in life, serious illness, surgery, bereavement, hospitalization, and the end of life.
The Sisters know how much you care about them and how kind you have been, and you are in their heartfelt prayers every day. Any amount that you can contribute toward their ongoing support will be just as gratefully received.
Thank you and God Bless You!