This project is born of many prayers and late-night discussions. As a lifelong Alaskan with a growing family, I am hopeful for our future. But as most of you know, we live in a world of extreme political and cultural change. Alaska is no exception. Even the most fundamental convictions that have guided our society are unraveling before our eyes. Navigating these times requires a clear vision of the good for which we strive and an understanding of the challenges ahead.
With this in mind, I'm partnering with a group of award-winning journalists to launch an independent news agency. Distinct from any particular church or political party, we are firmly grounded in traditional Judeo-Christian principles, the natural law and universal norms of morality.
From this flows our belief in the freedom to worship but also to put faith in action when raising and educating children, running businesses and engaging the pressing issues of our time.
We also believe in the sanctity of all human life, from the moment of conception to its natural end.
We believe that marriage between a man and woman is the bedrock of any enduring culture and the means by which societies grow and flourish.
Other major issues we address will include: parental rights, freedom of speech, gender ideology, education and culture.

While a number pro-life and family media outlets focus on national and international news, Alaska Watchman recognizes that most change happens locally. Our reports will provide accurate and extensive coverage on topics rarely touched by other local media outlets.

Reporting on these issues will, at times, generate disagreement and debate, which means accurate, professional journalism is essential.

To maintain a free online news service, we will sell advertising, offer sponsorships and accept donations. If you believe that news of the day, from a Judeo-Christian perspective is needed in Alaska, and sorely lacking, we need your help to launch the Alaska Watchman into the entity we know it can be.

To reach our initial startup goals, we are attempting to raise eighty thousand to cover the full time expenses of a production studio for video interviews and expose's as well as our editor in chief position. To-date we have invested over $70,000 in start-up expenses personally, and now that we are launching, all of the additional expenses are going to be outflowing monthly. The website is built and we have been diligently writing and creating content for over a year so as not to begin with an empty site. Some screenshots are below. We are waiting to reveal it until we hit our fundraising goal. Once launched we expect to be fully sustainable, but an initial boost to get us off and running is critical.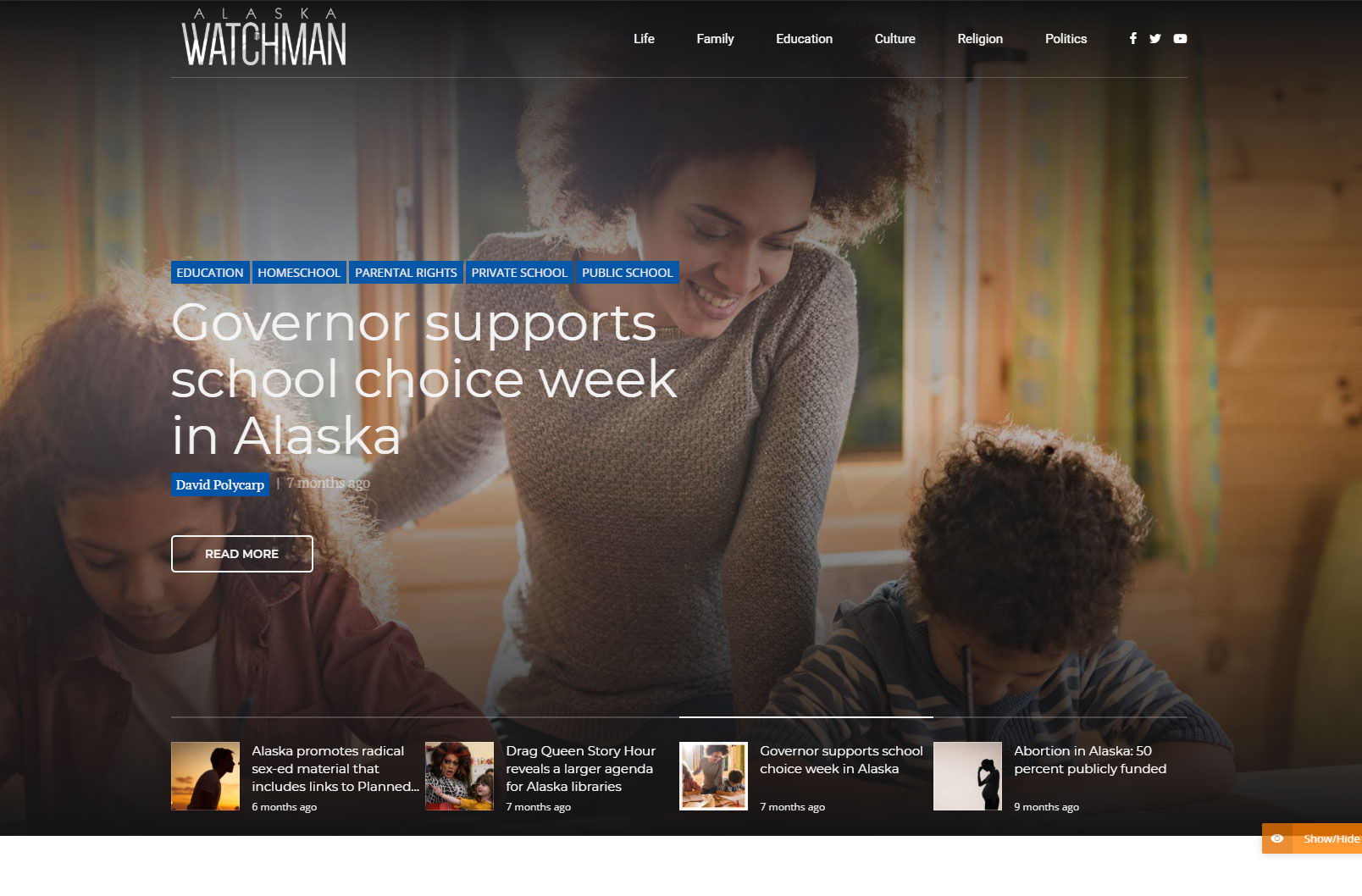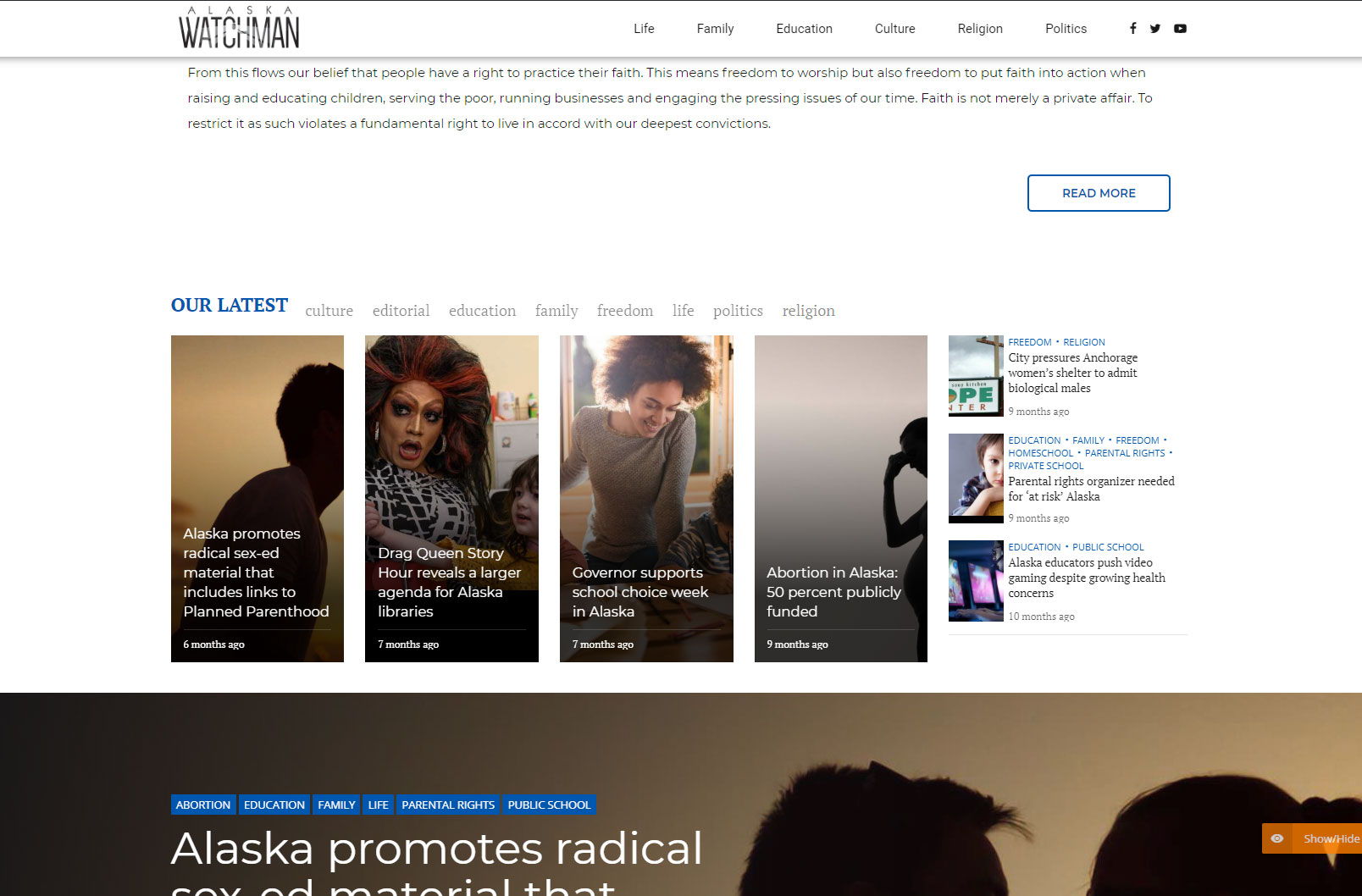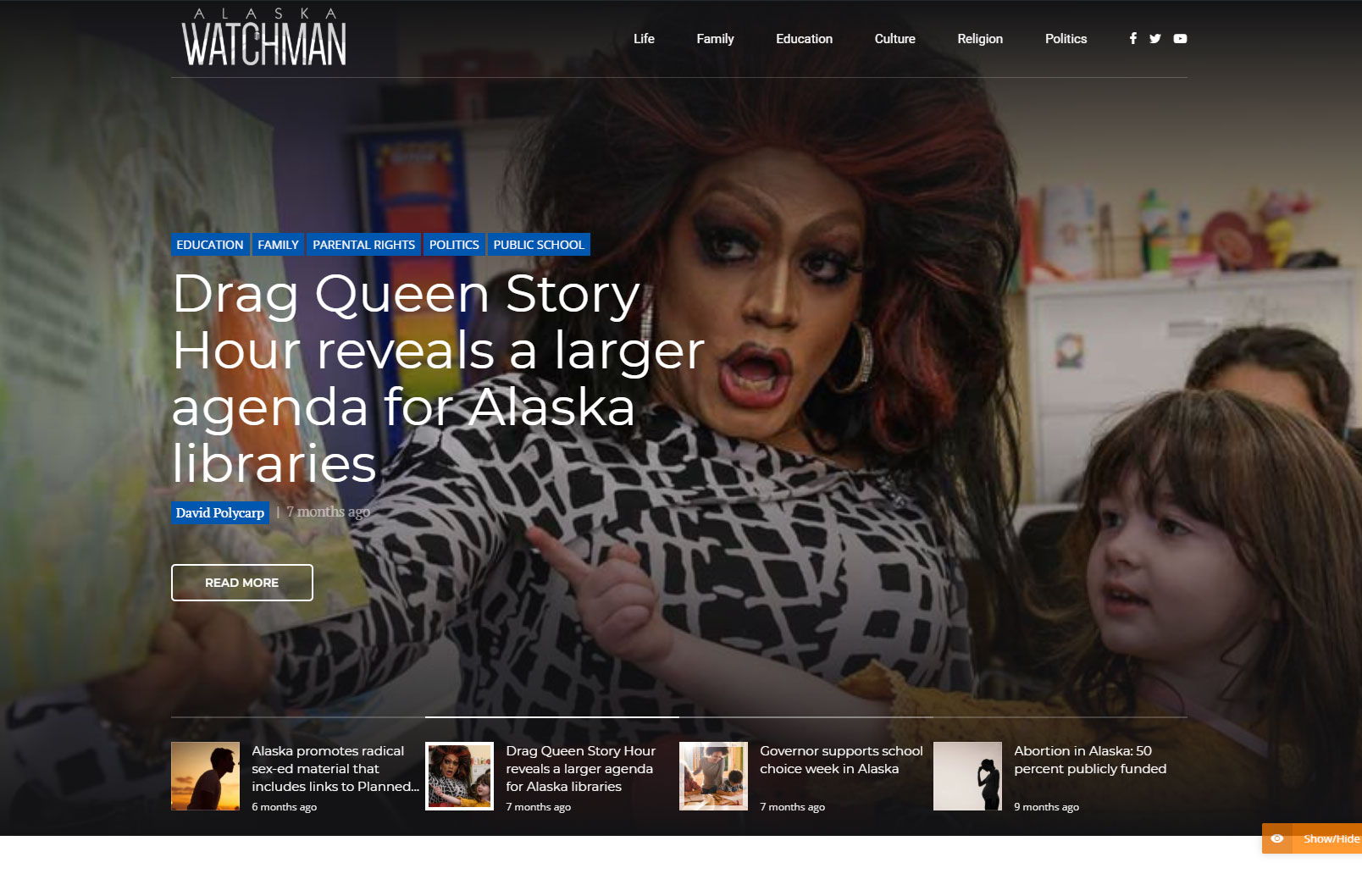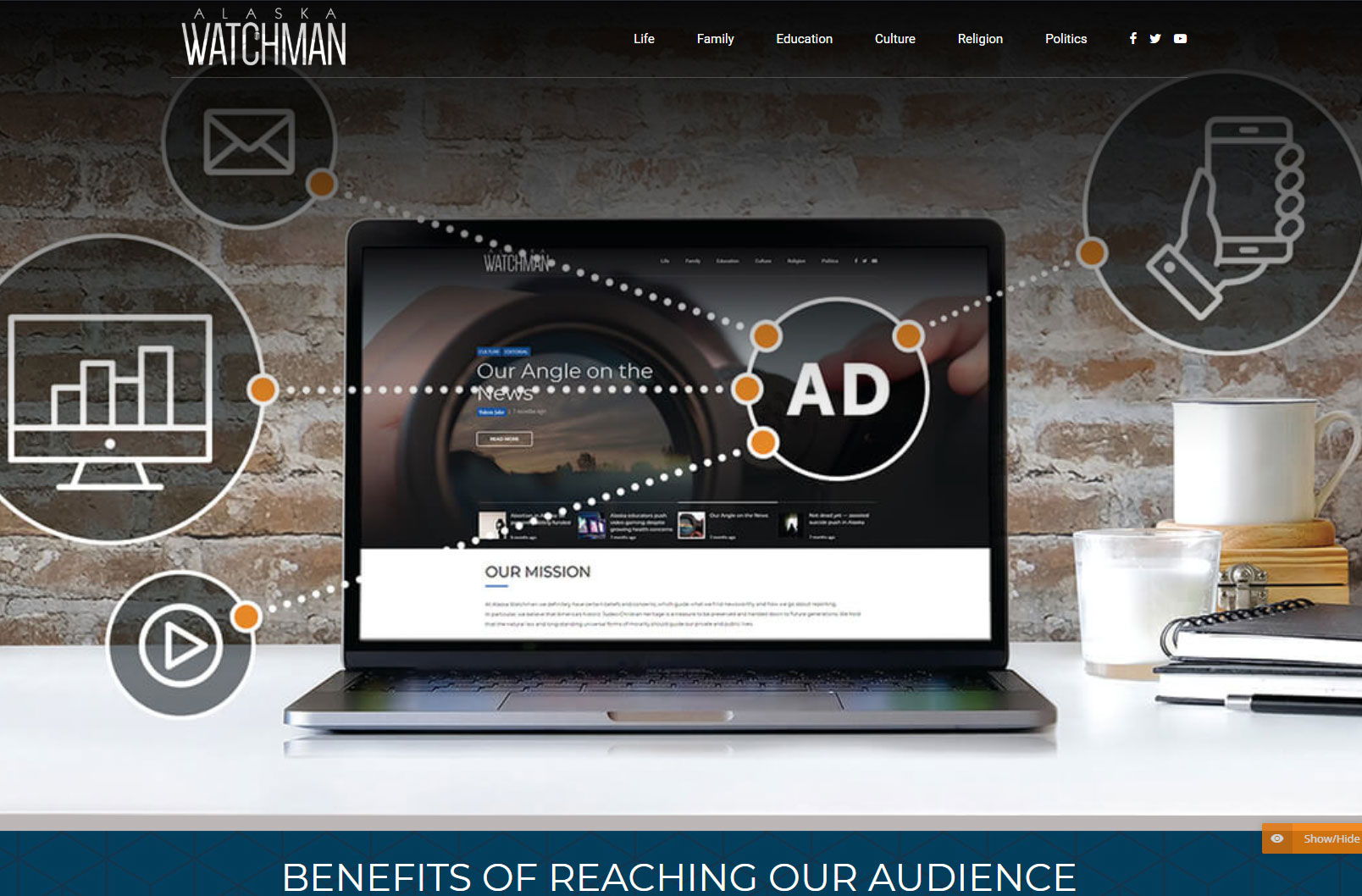 For too long Alaskans have been without a media outlet committed upholding the dignity of human life, the centrality of families and the primacy of faith.

With your help, those days are over.