This exciting and unique campaign, will see the London region of Walthamstow saturated with the humanity of the unborn child and the reality of abortion. We will be highlighting to constituents how their MP, Stella Creasy, is working hard to promote abortion as a "human right".
Stella Creasy wants to overturn sections 58 & 59 of the Offences Against the Person Act, which would:
- Remove all legal protection from the unborn child up to 28 weeks
- Allow abortions up to 28 weeks for any reason without any medical supervision
She is also the MP who was behind the recent bill to impose abortion in Northern Ireland.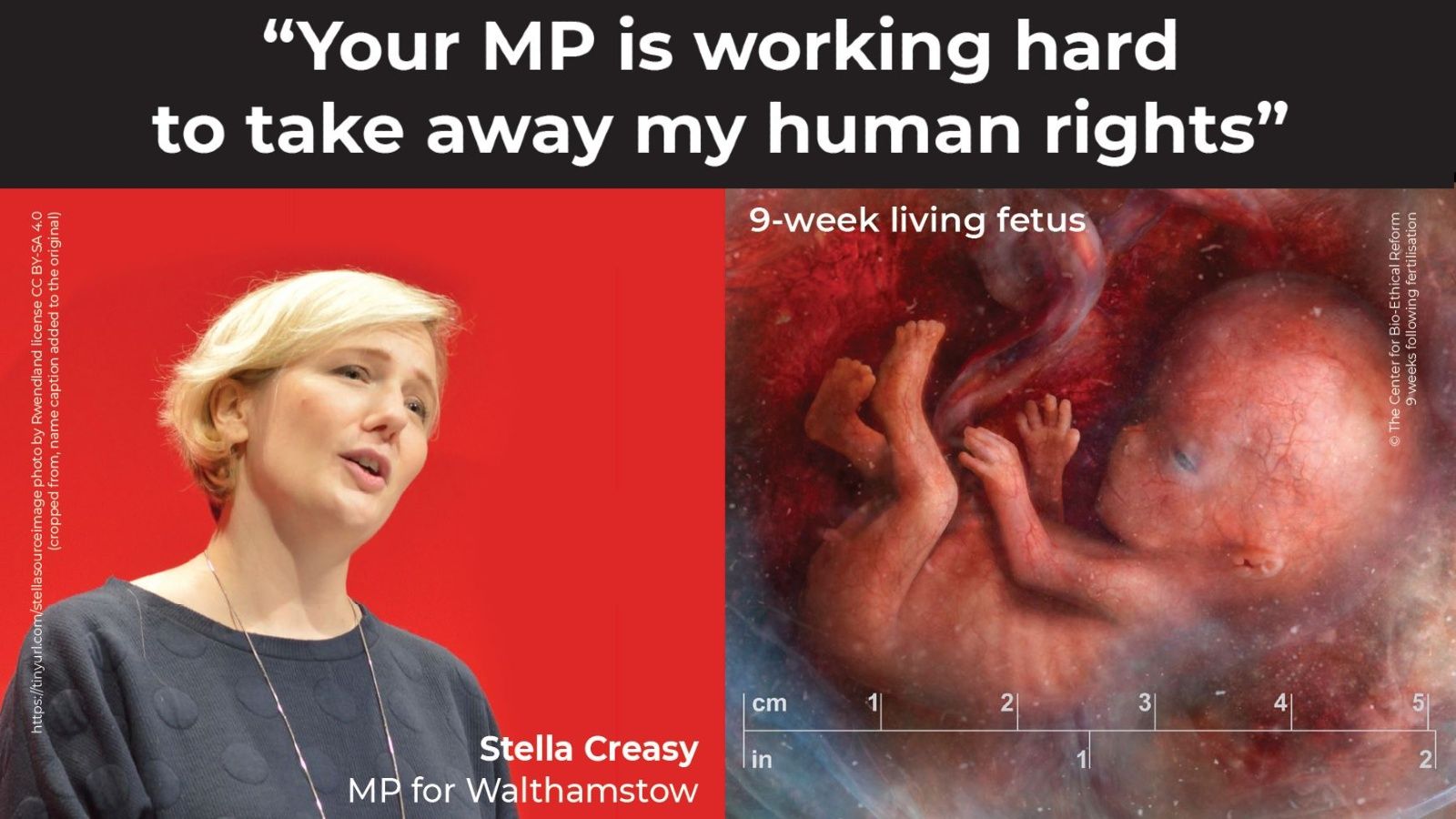 As we expose the injustice of abortion and those promoting it, we will see minds changed, babies lives saved, and support removed from MPs championing the killing of unborn children.

We will reach the public through different channels including:
Public Education Displays
Street Advertising
Videos and Photos shared on Social Media
We expect to reach 725,000 with the humanity of the unborn child and/or the reality of abortion through the various channels.
Public Education Displays
Training volunteers from Walthamstow and neighbouring London boroughs, we will take large educational banners into the city centre, have conversations with the public and distribute leaflets to bring awareness of the issue.
Here is a photo from one of our Public Education Displays: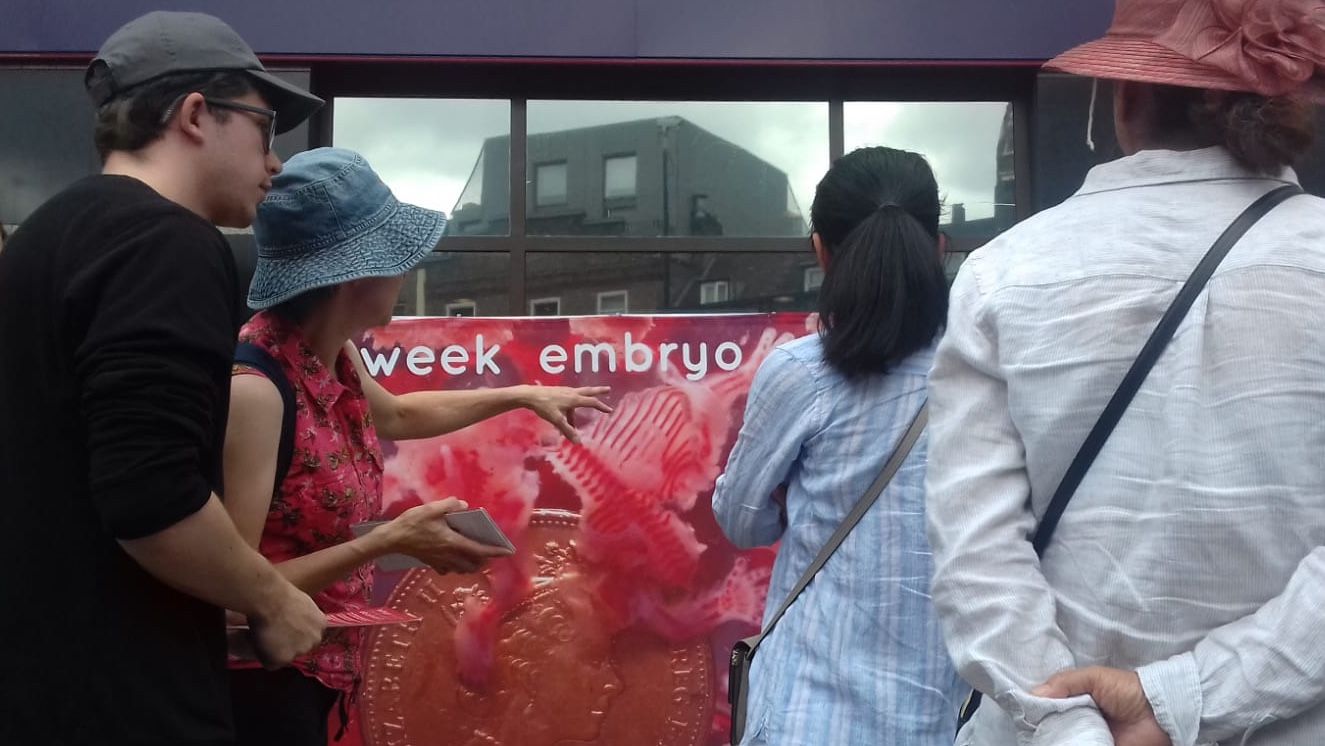 Street Advertising
Advertising agencies spend millions promoting their products. How much would we be willing to spend to promote human rights for the unborn child, and potentially save many lives?
Here is a mockup of the #StopStella campaign ad we will be using on billboards in Walthamstow: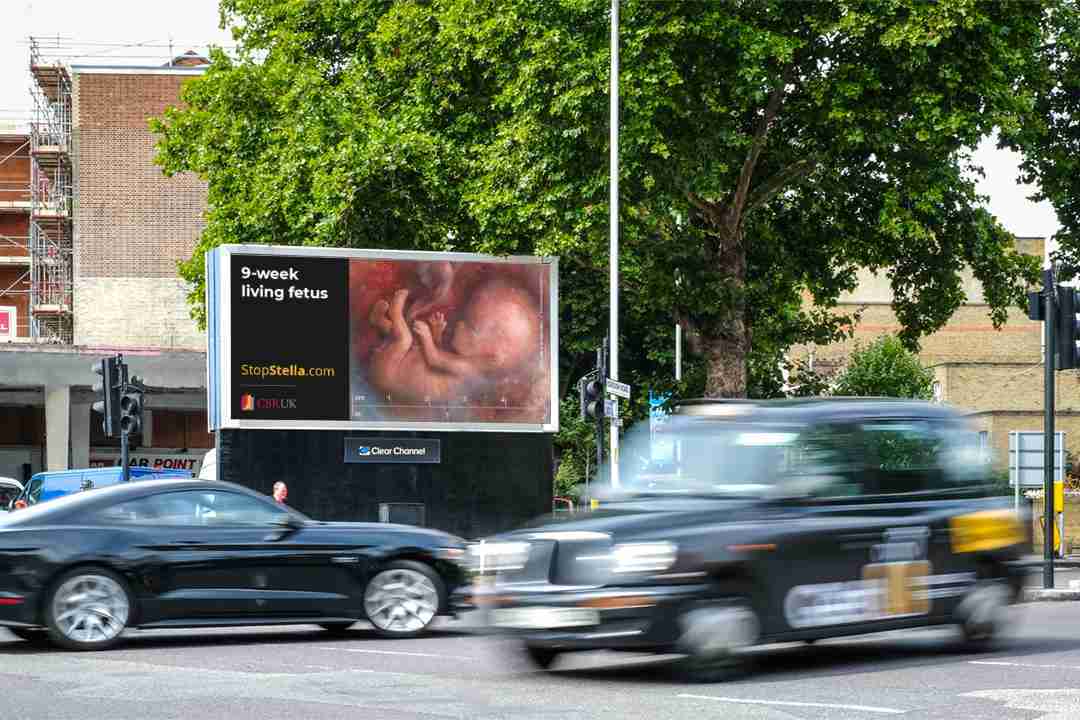 Here is a mockup ad of poster campaign on a phone kiosk: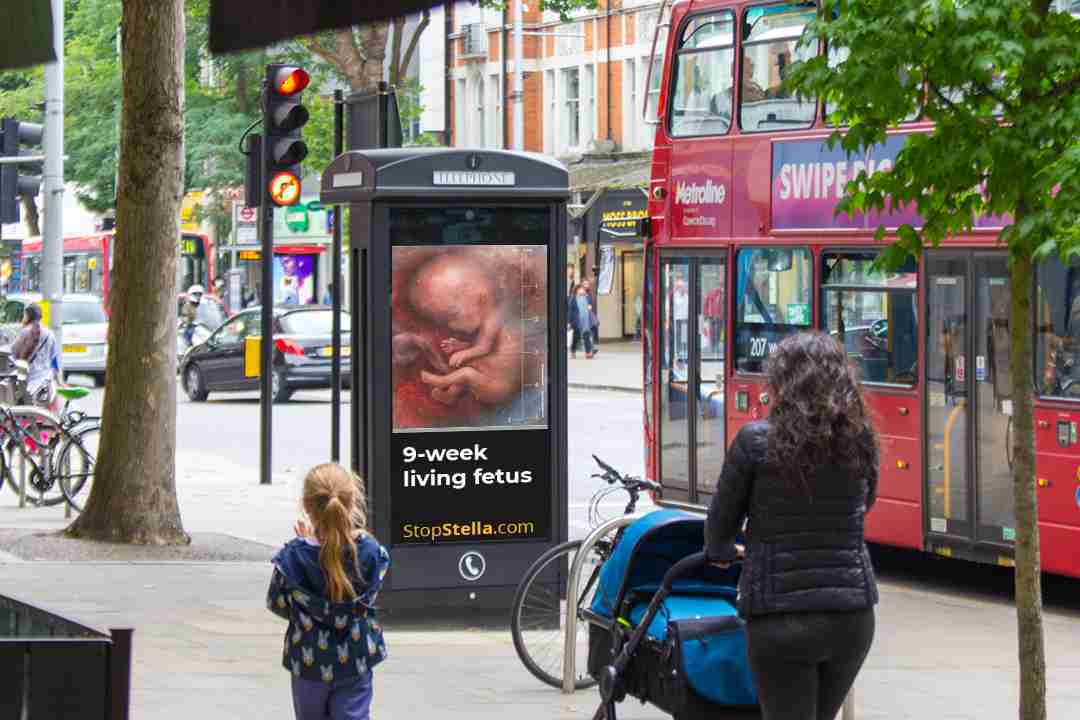 Club together with your church, mosque or community group to sponsor a billboard, or give whatever you can.

These images literally save lives! Every time we display images of the unborn, both living and aborted, we hear members of the public say things like "I didn't know it had fingers and toes", "I thought it was just a clump of cells".
Your financial support will help share the truth, change minds and save lives!
So please give generously for the sake of the unborn, their mothers and to help turn this culture of death into a culture of life. What better place to start than Walthamstow!