FTPF is returning to Uganda in April 2017 with the
goal
to plant 30,000 more fruit trees in an effort to provide access to sustainable nutrition, provide income for families in poverty & help clean the air.
We will distribute trees directly to households in low-income areas & hold educational workshops on how to care for their orchards & most benefit from their harvest. Orchards will also be in schools, prisons, health clinics & orphanages to promote Uganda's health & healing.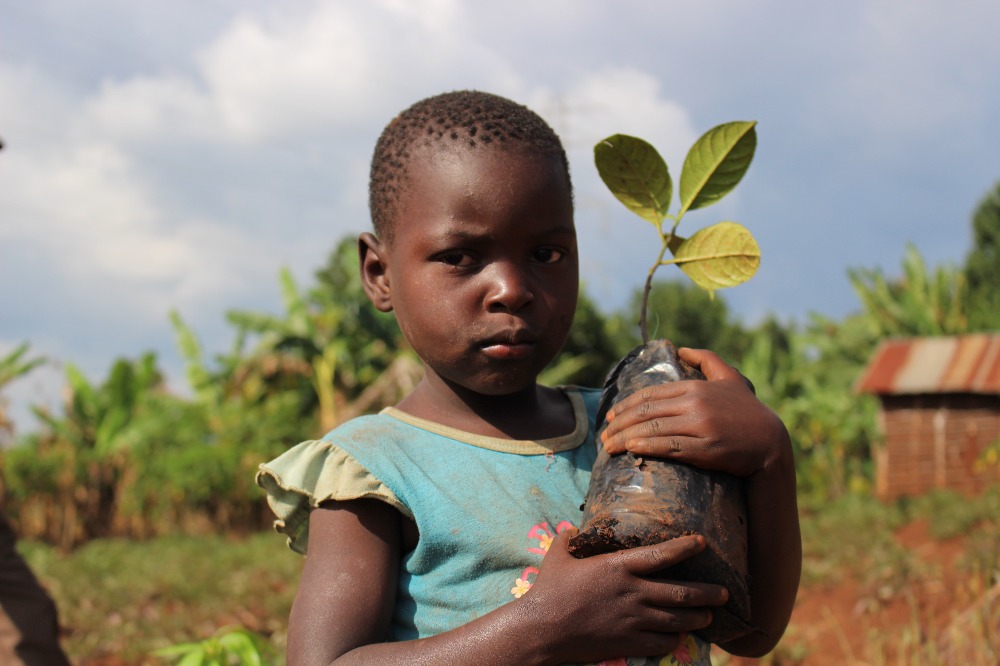 Challenge
In Uganda, a vast majority of poor & middle income families are currently classified as vulnerable, & one quarter of the population is below the poverty line. Rural communities rely almost entirely on Uganda's substantial natural resources, including fertile soils & regular rainfall, yet lack the education necessary to meet nutritional needs & sustainable agricultural practices for their communities.
Families face daily struggles surrounding food security, hunger, & soil and water stability.Solution
FTPF will provide fruit trees that clean the air, protect the soil from erosion, & benefit the communities overall. Fruit trees will be donated to poverty-stricken areas & directly to families, coupled with horticultural workshops that allow community members to better care for their orchards. Trees will be put in schools to give children access to fresh fruit & teach the importance of trees for nutrition & for the planet. Orchards will also go in health clinics, prisons, & community centers.
Long-Term Impact
FTPF has a 92% survival rate of the saplings planted in Uganda & the on-going support of the Prime Minister's Office for our programs in the country. The additional
30,000 fruit trees will benefit the people of Uganda for generations to come through improved nutrition, better air quality, less soil erosion, access to fresh fruit & education surrounding sustainable practices
. Orchards bring together entire communities to become stewards of these orchards & take an active role in the nutrition & food security of their families.
Check out our
website
for more information, or follow us on
Facebook
and
Instagram
for updates on our progress in the field.
Thank you for caring about the environment, food security, and the Ugandan people!