Project22Nine was originally launched with the audacious goal of helping numerous Catholic religious communities and missions meet and exceed their goals. Then COVID-19 came along. We quickly pivoted to fulfill this immediate need:
More hungry mouths, fewer hands to feed them.
During the pandemic, lockdowns and shelter-in-place orders have meant there are not nearly enough on-site volunteers to help make and distribute food to the homeless and the skyrocketing numbers of unemployed.
To fill this gap, Project22Nine found a way to repurpose high-quality, healthy, fresh pre-cooked meals — the overproduction of subscription meal programs — to the kitchens and pantries that needed them most. This effort has scaled to deliver roughly 187,500 meals since May of 2020, and we are adding to that number every week!
We do all of this with the help of a small fleet of volunteers and a healthy inventory of FDA approved 5-gallon buckets, but it is not without expense. We need your contributions to:
• Maintain, insure and fuel our delivery truck
• Rent additional trucks as needed
• Procure FDA-approved supplies
• Pay for storage
• Purchase individual portioning equipment and packaging
• Keep us in masks and other safety equipment
While God has provided so much in the way of ready-to-eat food for us to deliver thousands of meals a week, our expenses grow weekly and will continue to do so as we triple our services in the next year.
Please help us insure this ministry of sustenance continues for as long as it is needed. Once our communities can return to a more normal routine, we look forward to resuming the amazing projects we left behind. These include the development of a 40-acre farm in Lemont that will provide fresh vegetables for the pantries and kitchens we support now, and a 100-acre orchard in Carbondale that will help support an entire monastery in Arkansas. God has so much in store for so many beautiful nonprofits, and Project22Nine will be here to help assure that work gets done.
Visit us at project22nine.org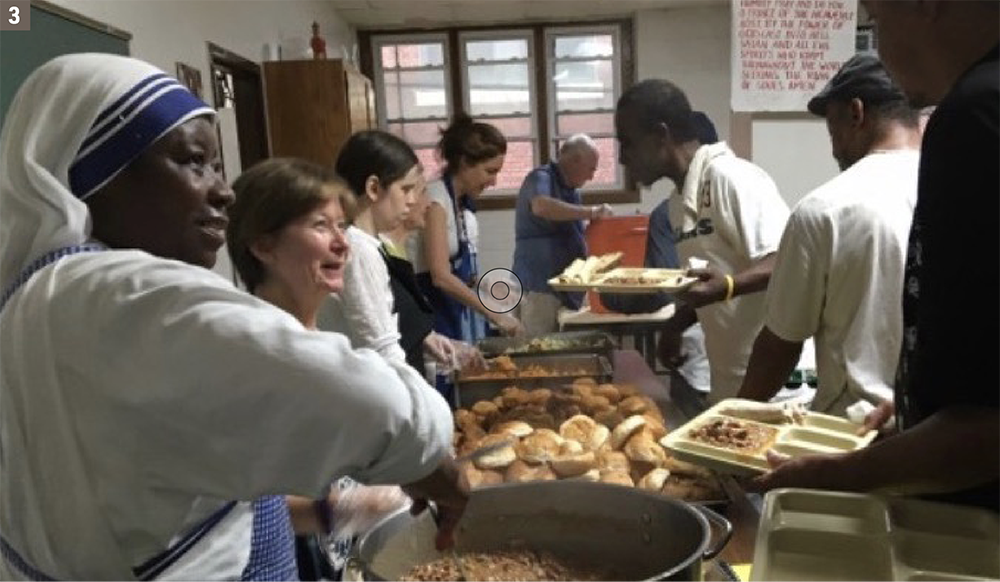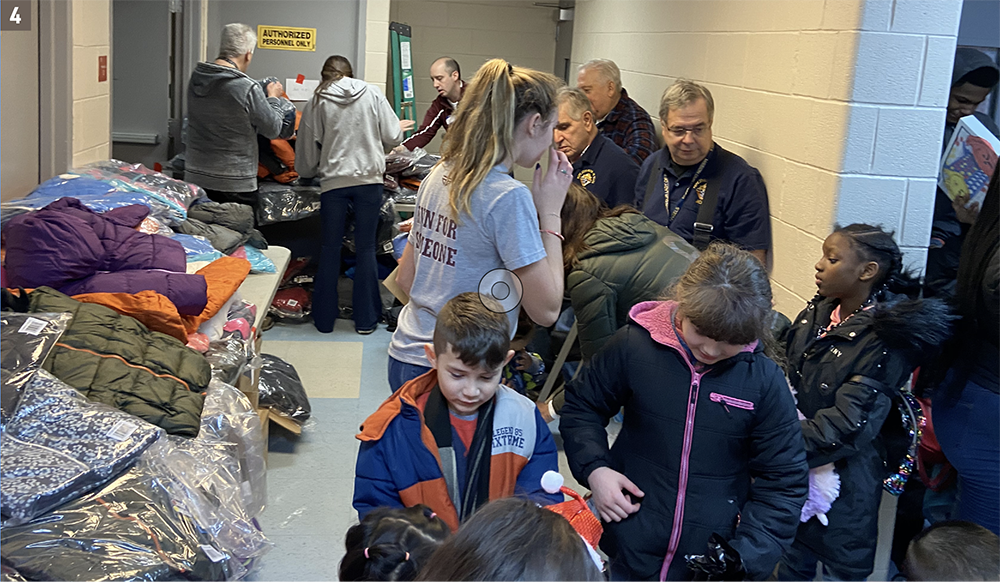 1. Loading the truck in proper gear

2. Homelessness just around the corner

3. The Missionaries of Charity at work
4. Our annual Coats for Kids campaign