Blessed friends we're so grateful you've become inspired to help build -
A House for Mary in Garabandal!
As you may know, the message of Our Lady of Mount Carmel de Garabandal is one of the most critical messages of our time for believers and non-believers alike. This journey began with four simple girls being visited by Our Lady in the humble village of San Sebastian de Garabandal in the mountains of Northern Spain on June 18, 1961.
If you are unfamiliar with the historic events surrounding Our Lady's message in Garabandal, we recommend this very informative 1970's documentary. To view Click: HERE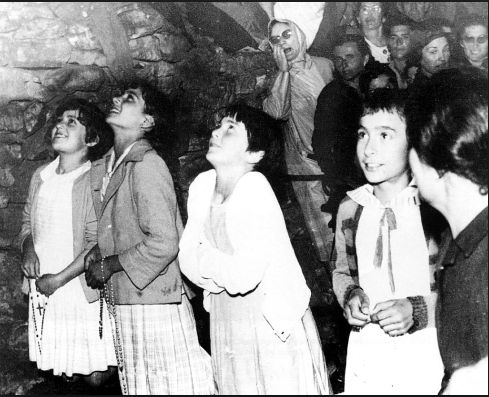 Garabandal visionaries in ecstasy with the Blessed Virgin
Though the Church has made no official statement on the many apparitions which took place between 1961-1965, Garabandal has since become a vital pilgrimage site for many faithful from around the world, but a pilgrimage site without a dedicated retreat center. After viewing the 3 inspirational videos about this campaign (see YouTube "Building a House for Mary in Garabandal" video#'s 1,2, & 3 courtesy of Focus TV), we hope you'll agree that this project to "Build a House for Mary" is one inspired by the Holy Spirit for the greater glory of God through Our Lady.
Click HERE to view all 3 videos about this project!
This construction project has been consecrated to St. Joseph, the patron saint of builders, and truly entrusted to God's providence through whatever level of prayer and contribution you're able to give. In a great leap of faith, the foundation for Mary's House has already been poured and it's now up to the faithful to see this project to completion!
(Watch "Just start Digging" video to view Retreat House Design)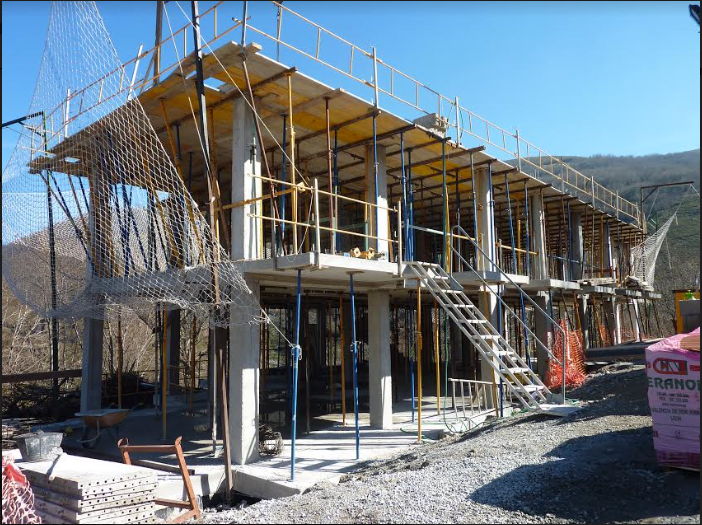 Mary's House awaiting completion as of Mar 2017

Every single dollar matters whether you give just $1 or $100,000! (check out all 12 donation levels to view thank you gifts).
We also ask for your help by telling at least 12 of your family and friends about this campaign(12x12x12x12) and asking those friends to tell 12 other friends and so on....
With many contributors we will reach our goal and indeed see Mary's House built as early as Spring 2018 so that all may share in this gift for years to come!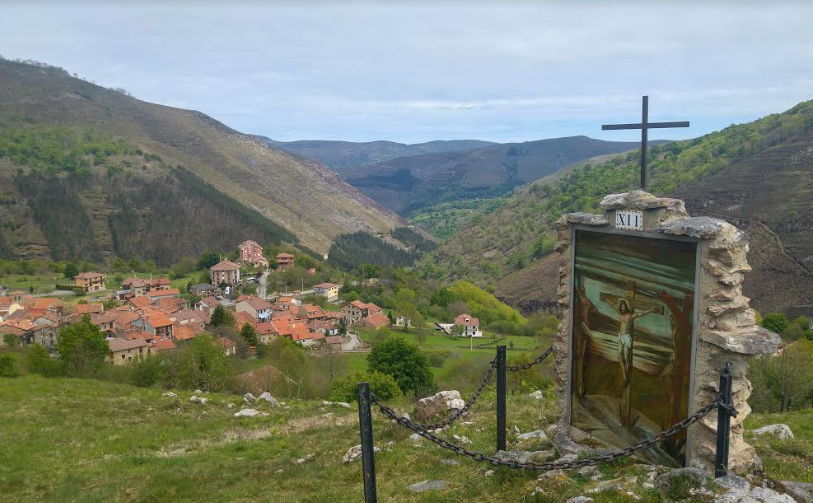 Stations of the Cross on mountainside above Garabandal
----------------
A NOTE on Giving:
All donations will be TAX DEDUCTIBLE and received by Spiritual Restoration, Inc.
Our sincere hope is that you will be blessed by giving to this effort and our team would like to thank you with a reciprocal gift in proportion to your donation level at campaign close. Each gift item has been carefully selected for quality and value to increase devotion to Our Lord and Lady (see the pictures and descriptions at each giving level which represent the type of gift(s) you'll receive based on item availability).

-Please keep in mind that to send your gift, our staff will need to email you to obtain your shipping address-
**For those donors who are able to support this historic effort at an extraordinary level, our staff would like to express our gratitude by dedicating an engraved item to your family at the Garabandal Retreat House and/or offering complimentary annual stays. Please contact us via our website for details https://www.house4mary.com/**
And as a small token of appreciation, we wish to send everyone who donates:
- a small rosary blessed by Pope Francis during his regular general audience,
- and a digital Certificate of Thanks with Our Lady of Mount Carmel de Garabandal's image