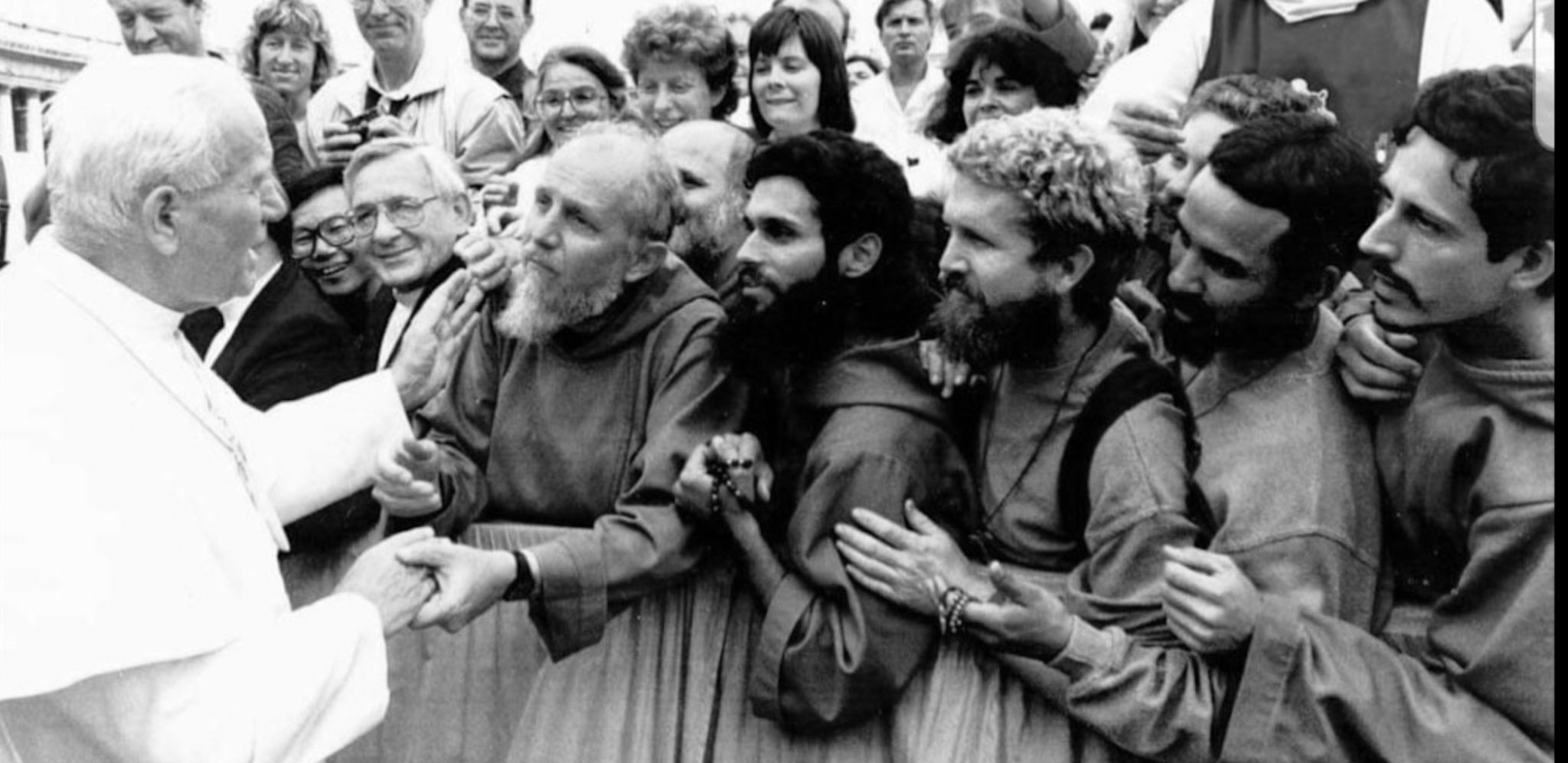 The Franciscan Friars of the Renewal are coming to Oakland, and we need your help to begin our mission!
The bishop of Oakland, Michael Barber, is graciously permitting us to use the former convent at St Bernard's Church. Together with the diocese, we are working to renovate the building and prepare it to become a friary. We look forward to serving God's people in Oakland (especially the poor within the diocese), and we are grateful for your prayers, help, and support.
Your donations will directly fund the new friary's renovations. Because it is a 100-year-old building, it needs new electrical wiring, a heating system, a larger bathroom and kitchen for the friars, and some renovations in the chapel.
We rely completely on our benefactors' generosity for all of our work and apostolates around the world, and we are grateful for any assistance you can provide. Thank you again, and know that you will be remembered in our daily prayers and Masses.
Helpful Links: The Web page for the Community of Franciscan Friars of the Renewal https://www.franciscanfriars.com/
"Outcasts" Movie A movie which can be rented on Vimeo that shows the life and work of the Friars around the world https://vimeo.com/ondemand/outcasts/292824727
A short YouTube video filmed for the Diocese showing a recent work day at the new friary https://www.youtube.com/watch?v=pEeUU3wKNlU&feature=youtu.be
List of specific needs and cost for the Oakland Friary Project
https://www.dropbox.com/s/pmq1kyziz0nr3no/Oakland%20Renovation%20Needs.pdf?dl=0