Pro-life Action Network Inc (PLAN)
with 40 Days For Life Ann Arbor
Launches PLAN2pray #2 Fund Raiser!

We all have a part to play in Ending Abortion in our Community and beyond. At PLAN and 40 Days For Life Ann Arbor it is Our Mission to Help End Abortion through Prayer and Fasting, Community Outreach and holding a Prayer Vigil each spring and fall outside of Planned Parenthood. We are again reaching out to you for your prayer support and your financial support.
Donation link:
wonderwe.com/plan2pra
WE ARE OFF TO A GREAT START!
A Generous Anonymous Donor Has
Donated $500 As Seed Money!
SIMPLY PUT, WE NEED AND APPRECIATE YOUR PRAYER SUPPORT AND FINANCIAL SUPPORT!
Please support our PLAN2pray #2
Fund Raiser at: wonderwe.com/plan2pra
---
THANK YOU FOR PLAYING YOUR PART!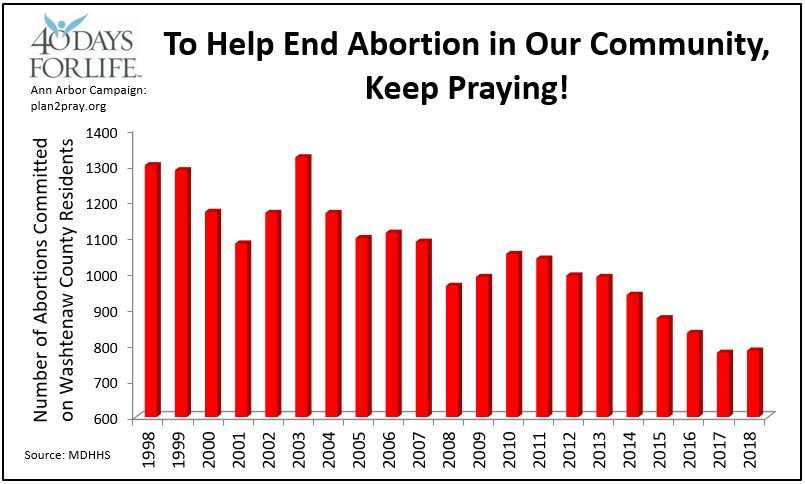 Abortion #s Are Dropping in Washtenaw County!
THANKS to the Entire Pro-life Community the number of Washtenaw County Residents obtaining abortions is dropping!! See Listing of Various Local Pro-life Organizations at:
plan2pray.org. Please support their efforts!
Help Us Warn the Community!
Abortion Hurts Women!
Cost to Update Signs - $200 to $300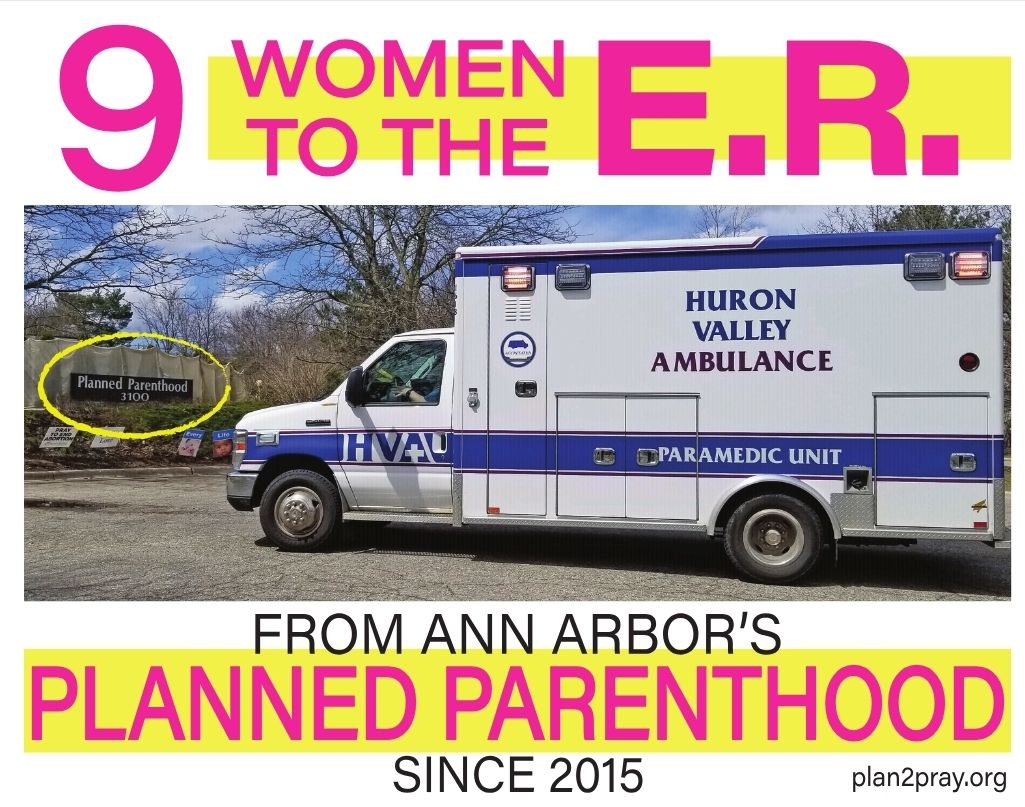 A Top Priority is Updating
Our Camera Equipment - Est Cost $500
---
Bella our Minivan
Parked Outside of PP Year Round
Touching Hearts and Changing Minds
Is in Need of Immediate Repairs - $200 to $500
Annual upkeep - $800
Eventual Replacement $3,000 to $5,000
Your Generous Donation Will Help Us Host:
40 Days For Life Campaigns in the Spring & Fall
Including Seven Sunday Interfaith Jericho Marches

Prayer Vigils for 40 Days held semi-annually outside of PP
St Francis Pro-life Mass, Holy Hour & Procession to PP
Annual Life Chain
Annual Concert of Prayer
Annual Good Friday Interfaith Way of the Cross
Annual Pro-life Booth at the Ann Arbor Art Fair
and More...

Please support our PLAN2pray #2
Fund Raiser at:
wonderwe.com/plan2pra
Thank you for your kind consideration
and for praying with and for us.
Pro-Life Action Network Inc is a
501(c)(3) non-profit corporation.
Tax Deductible Charitable Contributions
can also be made by check, made payable to:
Pro-life Action Network Inc and mailed to:
Sandie Weathers
4700 Ash Court, Ypsilanti, MI 48197