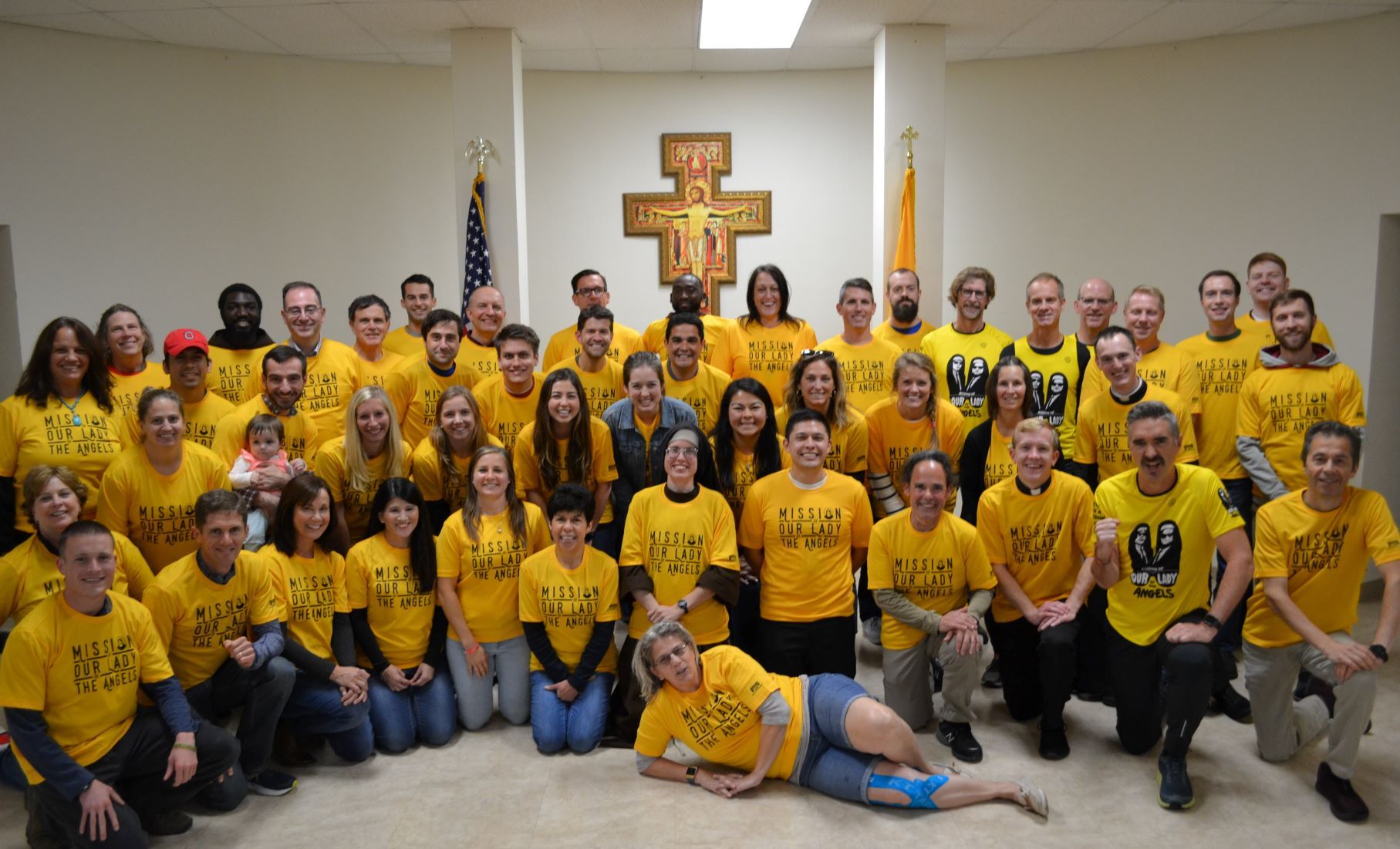 This is my fundraiser for Team Our Lady of the Angels 2020 campaign. Please help me reach my goal and help this great cause!
I'm running the 2020 Chicago Marathon and the Shamrock Shuffle for Mission Our Lady of the Angels, a Catholic Mission serving the poor on Chicago's West side. The Mission serves about 1,000 families a month with food and other basic material needs, assists at risk kids in after-school programs, serves bi-weekly community meals and, most importantly, brings the hope of Christ to a neighborhood plagued by gangs, violence, and poverty.
I am committed to train (running over 600 miles), to running an 8k on March 22 for the Shamrock Shuffle and 26.2 miles on Marathon Sunday (October 11), and I am committed to raising money to support Mission OLA. I need your prayers to persevere through training and finish the race and the Mission needs your financial support. The Mission is able to provide all of its services to its neighbors for free because of many generous donations from people like you. If you are able, please consider donating.
Funds will be used to complete the renovation of the Mission's new outreach center to the poor in West Humboldt Park, Chicago. The new outreach center will provide the very needed space for the Mission's donation storage/ distribution, a handicapped accessible kitchen/ dining room, meeting space for neighborhood and retreat groups, and a 60+ bedroom retreat center for volunteers and retreat guests.
Information about the Mission at www.missionola.com
Information about the outreach center renovation project at https://missionola.com/school.html
We need your help to complete this project! Be part of the miracle that is TEAM OLA!
Thank you for your generosity and support!

The Mission is a 501(c)(3) and relies entirely on the donations of private donors.