The capital city of South Africa, Pretoria, is flooded with ABORTION stickers. This is a trend of the last decade in many South African cities. These ABORTIONS are ILLEGAL, even for our government with its very liberal policy on abortion. There are official abortion clinics in the country, yet people often have to travel distances to get there, and there are waiting lists. Now fake doctors have found a niche-market to offer instant abortions (either by using pills or back-street procedures) at competitive prices. Nowadays almost every street pole in our city is polluted with stickers offering abortions with contact phone numbers. We have phoned of these numbers, and these fake doctors stand ready to assist immediately.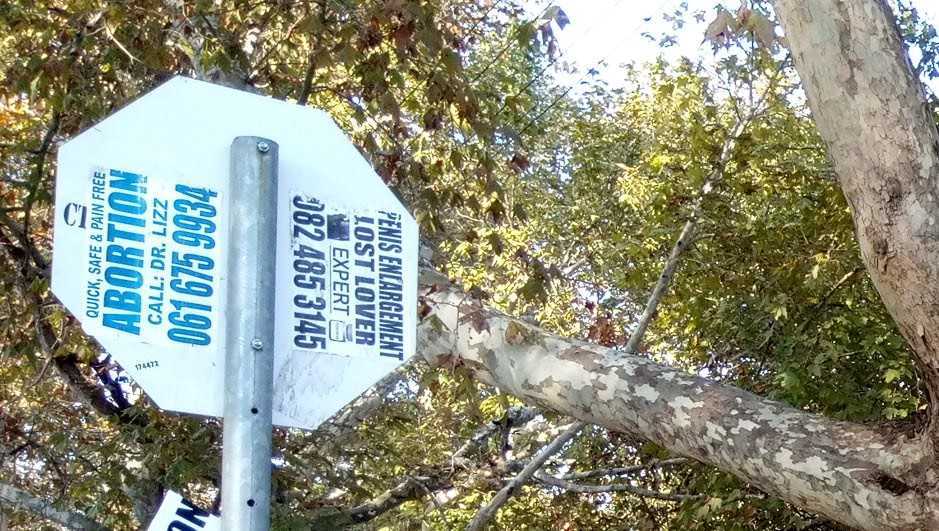 During the recent years the youth of our church managed to keep our immediate surroundings clean, literary by scratching off every sticker. We do this based on our Christian principles that the unborn life is worth defending! We have also contacted the local municipality. They welcome our activities, since these stickers are illegal according to their regulations. Legal advertisers are only those who book a street for a certain period of time in advance and pay a fee to the municipality. They should also remove their advertising afterwards. These abortion stickers are pasted without paying the required fee to the municipality in the first place, and never removed in the second place.
We have also approached lawyers with the question whether these fake doctors can be prosecuted. The feedback we got is that this will be very costly with little effect. Behind these stickers is not a single company, but many individuals. Suppose one fake doctor could be sentenced in court successfully, the others will not be affected.
We have also approached the police, asking them what they do in prosecuting these fake doctors. Their honest answer was that for them this is not a priority crime – this said in the context of a crime ridden South Africa. So they do as good as nothing against it.
All these agencies, municipality, ward councilors, police, support our initiative. To make a long story short, the only way to combat this upcoming scourge of abortions is by taking these fake doctors out of business, by removing their advertising.
At this stage, on the basis of voluntary involvement, the youth of our church manage to keep our direct neighbourhood (about 3 by 3 miles) clean. Everytime new stickers are pasted, we go out to remove them.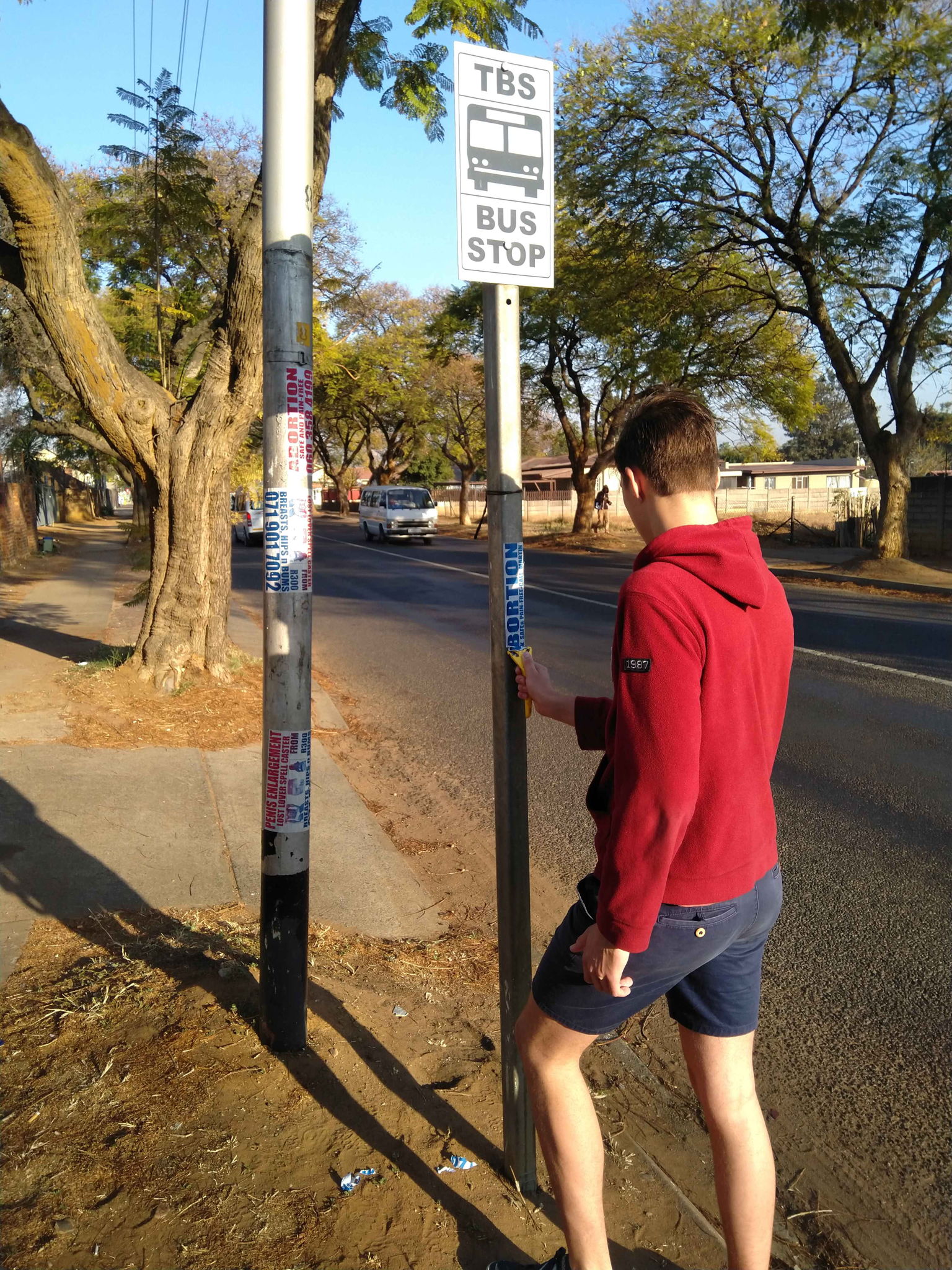 With this request for funding we want to expand our footprint. Our vision is to clean the whole city, Pretoria, of this scourge. The funds will be used to pay for the youth (who are all students) a fair compensation. At present they are involved as volunteers. By giving them compensation, the project will become attractive for them to do every Saturday, in stead of other jobs to make some income (like working as waiter for example).
An added advantage is the fact that being out on the streets creates much awareness for our initiative. So often people ask what we are doing, giving us an opportunity to witness. So often we receive positive feedback on what we are doing!
Please help us to start ridding Africa from an upcoming scourge of abortions!